30 MINUTE PLAN TO MOTIVATING YOUR AFFILIATES
TO TAKE MASSIVE ACTION...
The Exact Formula For Getting A Flurry Of Free Traffic
Eight Elements Of An Effective Email Calling Your Affiliates To Act Now!
Eleven Proven-Profitable Special Offer Promotion Ideas To Excite Your Affiliates
& much much more...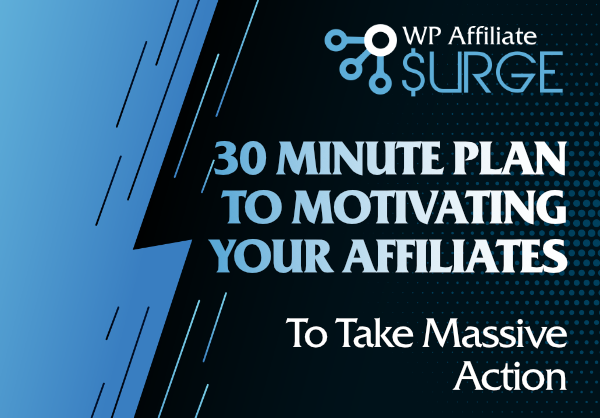 (enter your email address below and click the "Send Me the Special Report!" button to get your guide)
YES, I Want To Motivate My Affiliates!

We value your privacy and would never spam you
This is the exact same 'swipe file' that Kate and I use to engage new and potential Joint Venture partners.  Download it... & Use it... It works!

Nick James


eShowcase Inc.