Your Download Link Will be Be In Your Email In About 5 Minutes.
| | | |
| --- | --- | --- |
| | Struggling To Get Good Traffic To Your Sales Page? | |
"How To Make Money By Giving Away Free Reports And Drive Viral Traffic To Your Offer Without Paying A Dime For Advertising"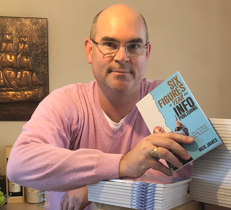 From:  Nick James
CEO eShowcase Inc.
Subject:  Free Viral Traffic Generation
Dear Friend,
Are you struggling to get targeted traffic to your sales funnel?  If so, you are not alone... it's one of the biggest challenges that every online entrepreneur will face.
It doesn't matter how great your product is or how well your sales funnel converts... without good traffic your offer won't make you a dime.
Now you can go out, spend a small fortune and invest countless hours into learning and perfecting paid traffic.
But if you want a fast way to start seeing real people interested in your offer hit your site within hours then pay close attention to what I'm about to share with you.
One Of The Easiest Ways To Get Targeted Traffic Is To Leverage Other Peoples Assets
Namely, their existing relationship with their subscribers.
Affiliate Marketing is hands-down the easiest way to make money online, which creates opportunities for you to hire an 'instant' salesman for your business.
They get a commission for every sale of your product.  All they need is an affiliate link and some promotional materials for your product.
Affiliates drive traffic to your sales funnel and voila... instant targeted traffic that are primed to receive your offer.
Many product creators that attempt to use an affiliate base for traffic don't do it effectively.  They set up their products on JVZoo, spend a bunch of time creating a good sales funnel, and then post a link to their generic affiliate page on JVZoo.
What a huge mistake!
They Fail To Create Good Presell Materials For Affiliates
It's the biggest mistake product creators make with their affiliate programs that *literally*  cause affiliates to abandon your program about 99% of the time - before any promotions even begin.
First impressions are everything, and affiliates can cherry-pick offers.
So you need to make it SUPER EASY for them to:
Provide rich presell content to their list, and
Create push-button promotional tools that are easy to use.
Sounds simple enough, but so many product creates can't seem to get it right!
That's why I've put together this detailed 59 page guide that walks you through the entire process in 5 easy to follow steps.
Introducing...
How To Create Viral Traffic Using Free Reports
Here's just a taste of what you will discover in the Rebrandable Lead Magnets Guide...
How to choose a hungry niche market and find a product to promote when you don't have one of your own.
How to create a rebrandable lead magnet that "feeds" your market with the content they want!
How to craft a traffic path and use your rebrandable lead magnet to build a hyper-responsive list of people literally raising their hands saying "Please sell me something"…
How to contact JV partners that will pass around your report.
How to circulate your report so it spreads across your niche like a prairie fire!
Done for you Email Swipes that you can use to contact potential partners to promote your lead magnet.
The useful but incomplete strategy that hooks your prospects and pulls them into your sales funnel.
And much more...
Although I'm sure you're chomping at the bit to get started, you might be thinking in the back of your mind, "what if this isn't for me?"
Listen, there's no need to say "Yes" at this point. Just say "maybe". Order the Rebrandable Lead Magnets manual below. Go through the proven traffic generating methods. If it doesn't work for you, then email me back and I'll credit your money back - no questions asked.
You Can Get 100% Of Your Money Back Anytime During The Next 30 Days With Just One Email
If you aren't completely satisfied, just email me and I'll refund your money. It's that simple. You get to work through the affiliate traffic generating strategies at ZERO RISK to yourself. Go ahead, try them out. Test this system thoroughly. I'm confident of the results.
At any rate, you have nothing to lose. And money to gain.
And at this flash sale price of just $5 (and rising), this is a no brainer traffic-getting strategy.
(and rising with each sale)...
Literally, you can have a not-so-fancy dinner for two, or you can:
Become a hero among your affiliates by being the guy (or gal) who puts the needs of their affiliates FIRST
Leverage the power of affiliates the RIGHT way, and…
Generate more targeted traffic to your sales funnel without every having to buy traffic again.
The choice is yours…
Click the "Add To Cart" button and start crafting your unique rebrandable lead magnets today...
Frequently Asked Questions
Still sitting on the fence? Here are answers to some of the most commonly asked questions...
Why $7?

If you're thinking "$7 is cheap…what's the catch?" then here are two reasons that should put your mind at ease:  First, $7 puts this information within the reach of everyone…from solo entrepreneurs to startups and even Fortune 500. (And at $7, you shouldn't have to get approval or fill out a purchase order.) 😉 Second, it weeds out the freebie-seekers. We only want serious marketers who take action, and in our experience charging anything…even if it's just a buck… gets rid of 99% of the chuckle-heads.

Is there a guarantee?

Yep…all our products have a 60-day, no-questions-asked guarantee. In other words, if you aren't happy for any reason, just let us know and we'll give you your money back. We obviously don't think it'll come to that, but if you're even the least bit worried if this will work for you, then put your mind at ease. You either get the results you want or you get your money back. It's as simple as that!

How long will it take to get access to this Training Guide?

Immediate. Your login and access information will be sent to the email address you provide, and there will be further instructions on the next page that explains how you can access the guide inside of our secure members area.